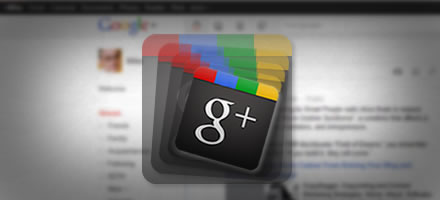 The nerdosphere (a place I proudly call home) has been on fire the last two weeks with the introduction of Google+, the search giant's latest foray into social media. There's a lot of talk about it being a Facebook or Twitter killer, but here's my take:
The Bad News: It's Too Early to Tell
I was one of the lucky few that was able to get into Google+ (G+) that first night they introduced it. (Thanks to a swell guy named Anthony Horton). It was a bright shiny thing, and all new and stuff. It still has that new car smell, but there are a few stray french fries aging under the seat, and we've thrown out the protective paper mats a while ago.
Shortly into week 1, the "I've Moved" images started showing up in my Facebook timeline. While I knew it was true that many people loath Facebook, and their convoluted ways of doing things, and seemingly never ending quest to define how the internet works these days, I found it a little odd that people would be jumping ship for G+ this early into the game. After all, G+ has barely opened up for general consumption, and they admit that they have a number of things to address, before they're ready for the general public.
The key here is that Google is addressing the issues, heck, they've already addressed some of them, no small feat turning a ship the size of Google so quickly. Facebook? They're moving at the pace you'd expect a huge corporation to move at.
The biggest surprise to me, is the seeming lack of response from Twitter. Most of the people I'm connected with on G+ come from my network on Twitter. Many of them have been talking about ditching Twitter for G+ rather than Facebook. Twitter should be worried. Granted, the early adopters who populate my G+ circles aren't using either Twitter or G+ for purely social reasons, to them (and to some extent me) Social Media is a source for professional networking in a more relaxed atmosphere than sites like LinkedIn. They aren't using Facebook to play those gol dern Facebook games, or flare, or hugs, or pokes, or whatever; they aren't using Twitter to update people with any of the inane things that TV commercials say people use Twitter for; they won't be using G+ like either of that either.
The Good News: It's too Early to Tell
So should your business move to Google+? Well, technically you can't be quite yet, but soon you will be able to. It's a little too early, as Google builds up the G+ user base (OK, community) in preparation of launching pages/profiles for businesses, but if you're using social media for your business, here's what I've been telling my clients:
Don't be in too much of a rush to join – Sure it's tempting to be in the initial rush, and be seen as an early adopter (Like Ford for example), But unless you're a global brand, with the resources to dedicate additional time to another social network, you risk diluting your social media presence.
Don't be in too much of a rush to leave – If you use any social site for business, the worst thing you can do is to not be present. How many abandoned MySpace accounts are out there languishing away, telling everyone that the owner has moved on to the next big thing? Step back and evaluate what's working (or not,) and why it's working (or not.) Ready to ditch your Twitter account? Take a look at your stream, and do an honest assessment, have you really interacted there, or is your Tweet stream just a list of sales pitches and auto-DM's? If it is, Google+ will make your head spin with interaction. Sales pitches stand out like sore thumbs, and unless your target market is other sales pitchers who don't interact, you won't be included in any relevant circles.
Watch it, don't just ignore it – The business account waiting period is actually a good thing for your business: it gives you the opportunity to see how this whole thing plays out without having to dedicate a lot of time to it. In the mean time, make sure your Google Places listing is in good shape, as it's the most likely way that businesses are going to be brought into Google+.